Disney Cars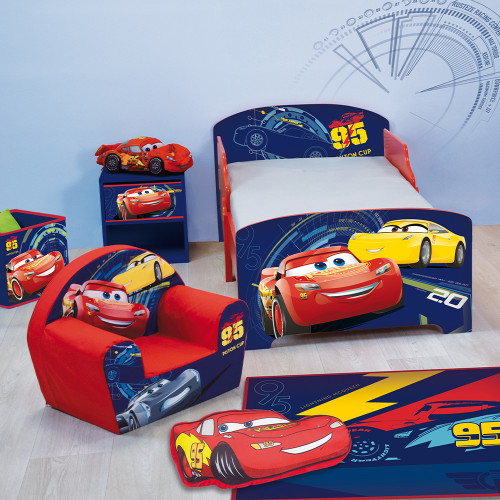 In Cars world, the cars are alive like ever…
They breath, think, act and feel emotions. When the cars go to restaurant, they go to the petrol station, to buy new shoes, they go to the tires shop, and their hotel rooms are little and very comfortable garages…
In this surprising and abundant world, Flash McQueen, a splendid racing car, is surpassed by a new generation of ultra-fast racing cars. To be able to come back in the race, he will show ingenuity and will find out that in life, be the first is not essential.

Find "Disney Cars" world with our range of children beroom furnitures, and outdoor furnitures. We offer you a wide choice of Disney decoration products and furnitures like all the main elements of the bedroom : Cars table and chairs, Cars bedroom …
Our Disney tableware (Disney plate, bowl, glass, cuttleries, sport and aluminium bottles, snack and lunch box…) is also existing with Cars.
Finally, the essential back-to-school accessory is our Disney Cars backpack.
Cars Table and 2 chairs

Cars garden set

Cars bed

Cars lunch box and sport bottle

Cars backpack

Cars lunch set