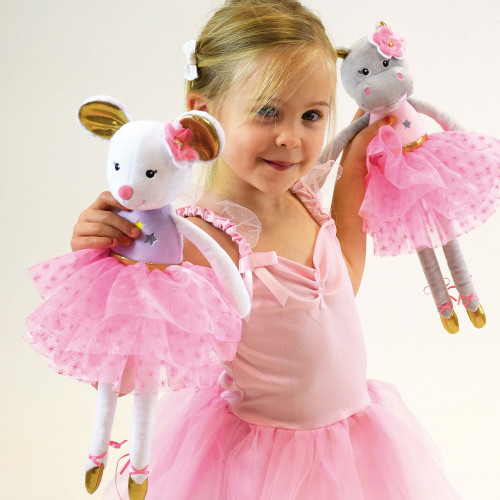 Fall for the Opera collection!

These plush dancers have the complete panoply of real ballerinas: Tutu, slippers, ribbons... They broadcast a famous ballet music that will delight all our little star dancers, to give free rein to their creativity creating moments of unique play.

Easy to handle, these plush toys will become ideal friends for magical moments.
Pig musical soft toy 43 cm

Mouse musical soft toy 43 cm

Hippopotamus musical soft toy 43 cm

Mouse, pig, hippopotamus musical soft toy 16 cm