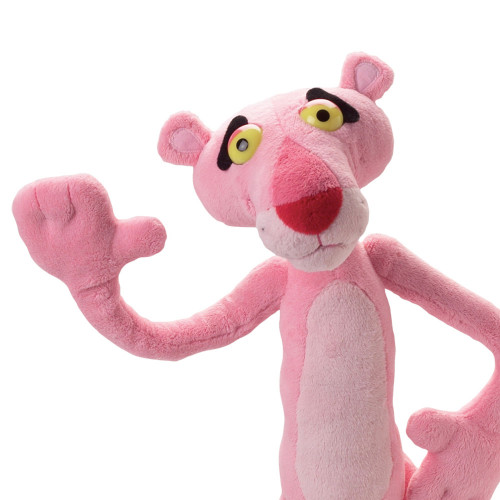 This ultra cool feline introduced itself in our hearts with the jazzy beat of Henry Mancini in 1964. Always ahead of the inspector Cluseau, his suave behaviour and his jokes tinted the entire world in pink, and catapulted him on the collective memory.
Get ready !  Everybody's favorite feline will again paint your eyes in pink.
Positively Pink !!!
Investigate with your Pink Panther plushes. We offer you giant plushes of more than 1 m height that can be used as giant conforter.
Pink Panther key chain

Pink Panther 47 cm plush

Pink Panther 1.10m plush

Pink Panther 22 cm plush