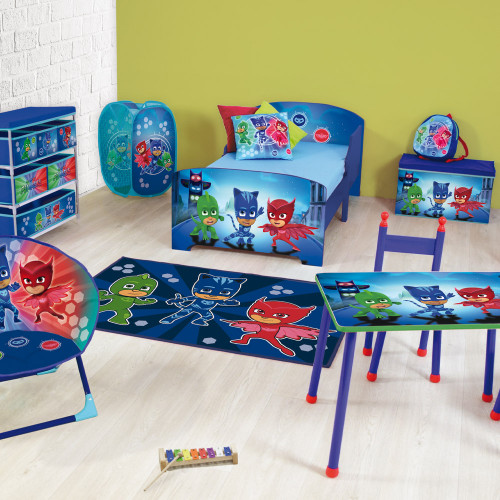 Find your heroes from TV cartoon Pyjamasks.
During the day, our 3 heroes are schoolboys just as the other ones…
However, during the night, they jump into their pyjamas and activate their super powers thanks to their magic amulet. Then, transformed into super heroes, they become the Pyjamasks !
What is the name of the Pyjamasks ?
Our three heroes are called Yoyo, Bibou and Gluglu, together they embark in a serie of adventures to solve mysteries and failures in the entire city.
Our Pyjamasks collection is made of costumes, masks, backpacks as well as Pyjamasks furnitures for children.
Pyjamasks pyjama bag

Pyjamasks Bed

Pyjamasks Costumes

Pyjamasks Lunch set

Pyjamasks Moon chair

Pyjamasks Cooler bag