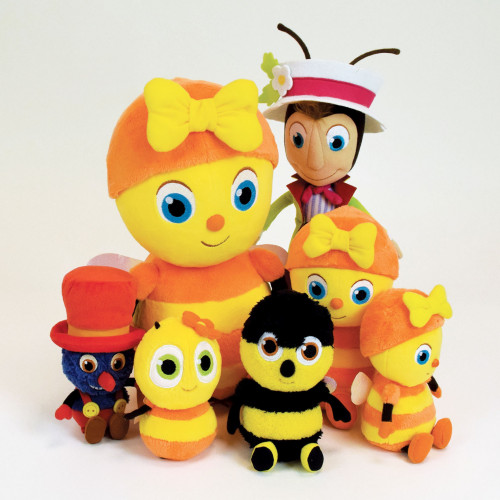 In a marvelous garden live some funny little bugs. They chose home in the middle of tulips, roses, hyacinths, and poppies.
There is Mireille the bee, Léon the bumblebee, Loulou the louse and all their friends.
Discover our collection Funny little bugs : Mireille the bee plushes in different sizes (18, 25, 40 and 80 cm), as well as Loulou the louse and Léon the bumblebee 18 cm, Apollon the cricket 35 cm and including the baby bees.
We also offer a range of tableware products for children (plate, bowl, glass and cuttleries) in this cheerful and colorful world.
Funny little bugs 18 cm

Mireille the bee 80 cm

Apollon the cricket 35 cm

Lunch set Funny little bugs

Baby bees 13 cm

Funny little bugs cuttleries