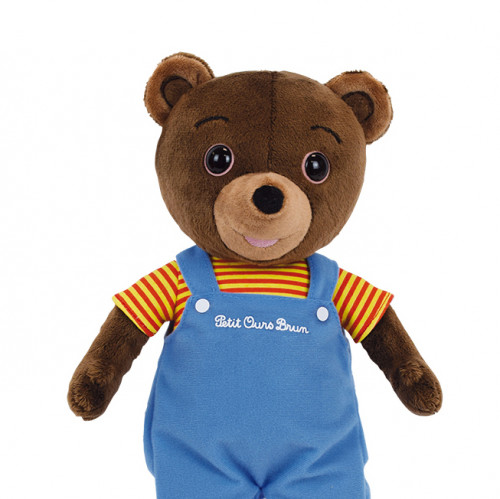 Little Brown Bear lives in the countryside, we follow him through his first discoveries, his first meetings, and his first tricks !
Find many Little Brown Bear plushes, from the 32 cm musical plush to the cute plush dress in pyjamas.
We also offer you an armchair for children and tableware embossed at Little Brown Bear.
Little Brown Bear 18 cm plush with pyjama

Little Brown Bear musical plush

Little Brown Bear cuddle pal

Little Brown Bear sport bottle

Little Brown Bear Club armchair

Little Brown Bear Lunch set