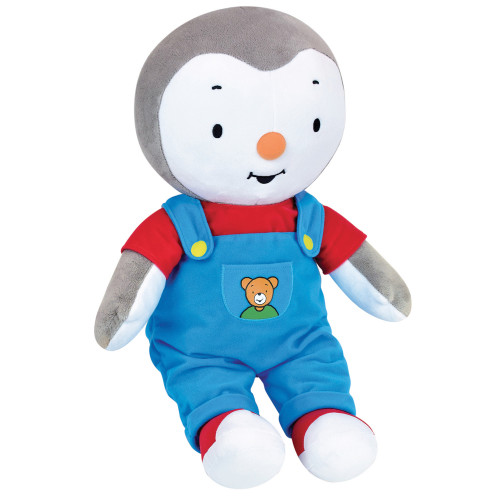 T'choupi is a young boy of 4 years old, very mischevious, curious, malicious, who loves to have fun and often causes funny mistakes. He wants to be brave and must often overcome his childish fears. He's close to animals and nature. T'choupi and his friends like to go to the park, make racings, play football or run in the forest. He has always a deep desire to learn.

Which animal is T'choupi ?
This young boy is inspired by an emperor penguin and imagined by the illustrator Thierry COURTIN in 1992.
Find our large range of T'choupi plushes and comfort blankets as well as T'choupi musical plush with the genuine music of the TV serie T'choupi. We also offer furnitures as well as tableware T'choupi.
T'choupi and his friends

T'choupi backpack

T'choupi Luminou

T'choupi Lunch set

T'choupi Club armchair

"Doudou" of T'choupi