Our expertise supports the children from birth to childhood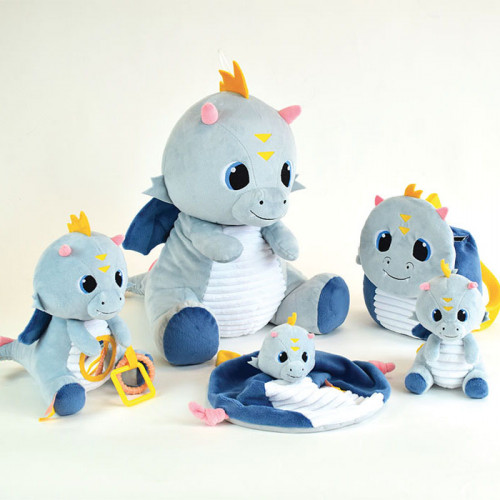 Le 1er âge
Comfort blanket is an essential transitional object, it is the link through the outside world of the baby. It contributes to child's sensory development. That's why, from the early stage of the creation of our comfort blankets, Jemini provides a great care to the choice of the fabrics, shapes and colors.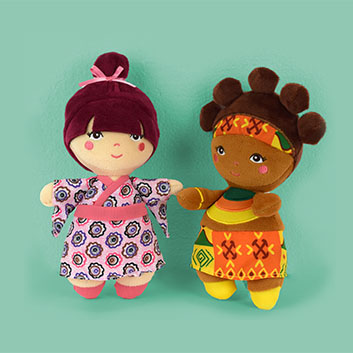 First steps in childhood
Plush is the perfect medium to reassure the child, it is also a fabulous companion in the development of the child by imitation and by interaction with its environment.
Jemini creations propose to overcome the traditional frame of the plush by joining a pedagocial and educational dimension, while remaining an amusement object for the child.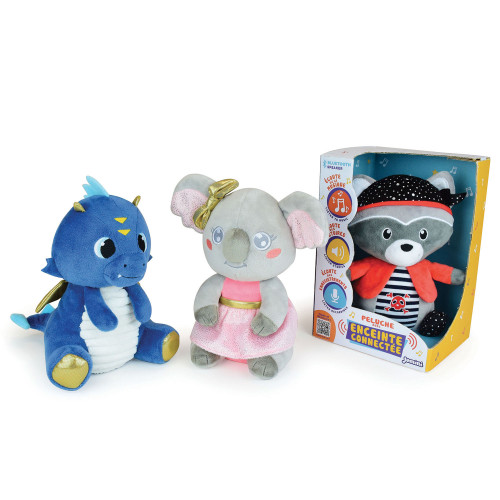 Plush with connected speaker
A plush with a bluetooth connected speaker to listen to music, stories, and let the imagination run free by listening stories recorded by parents.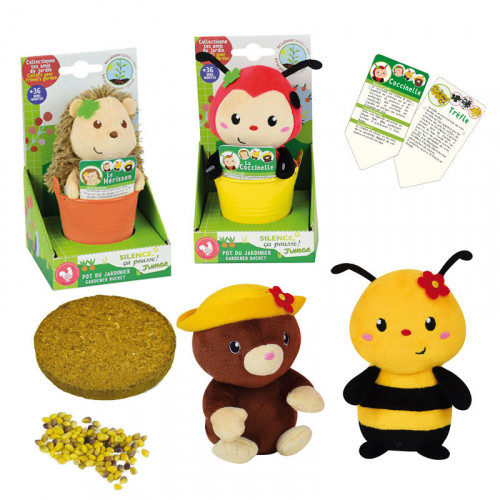 Plushes, mediums of children's learning
For a playful and educational awareness of our environment, Jemini, together with Silence ça pousse Junior removes the plush from his traditional frame and proposes the Gardener Bucket ! Plush animals who contribute ot the fertilisation of the soils with a set to plant (bucket, seeds and soil) to live the vegetal experience, as well as an educational leaflet explaining the rôle of the animal in the garden, and a « who knows ?» game to complete the learning.  Ready to collect ?
Thanks to our well known expertise and our commitments to quality, we are also partner with lot of  licence properties very famous like : T'Choupi, Marsupilami, Pyjamasks, Petit ours brun, Peppa Pig, L'âne Trotro and much more !
T'choupi and his friends

Marsupilami 30 cm

Musical Trotro

Petit Ours Brun 32 cm

Musical Peppa Pig

Pyjamasks treasure bag