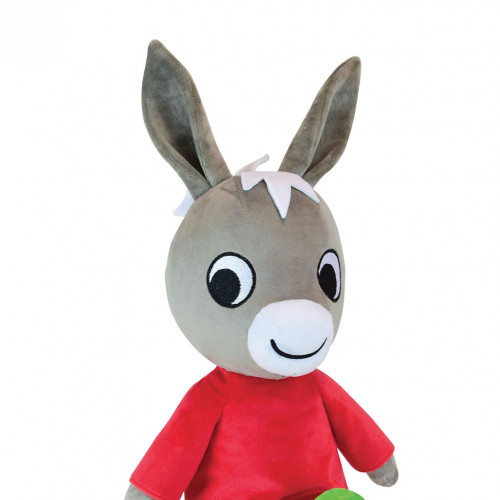 TROTRO is a little grey donkey with a nice white mane. He's mischievous and enthusiastic, not very well organised but he always see things on the right side and never miss an opportunity to have fun !
To pursue Trotro adventures in the TV serie, we offer a wide range of Trotro plushes, with musical plush Trotro that's playing the genuine generic of the TV show. « Trotro rigolo » !
Trotro goes to school with you ! With the backpack, the sport bottle or the snack box, Trotro accompanies the youngest back to school.
Trotro musical

Trotro Club armchair

Trotro 30 cm plush

Trotro Cooler backpack

Trotro Lunch set

Trotro cuttleries