The conception of our toys and plushes takes place in several steps :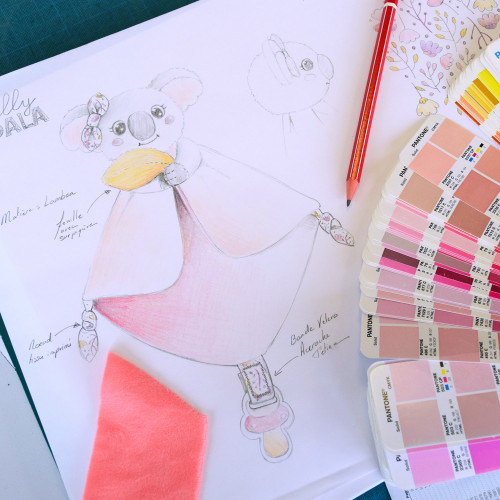 After having chosen and identified the futur developments, ideas come to life thanks to the stroke of the pen of our designers. Shapes, materials and colors are selected to be sent then to the workshop…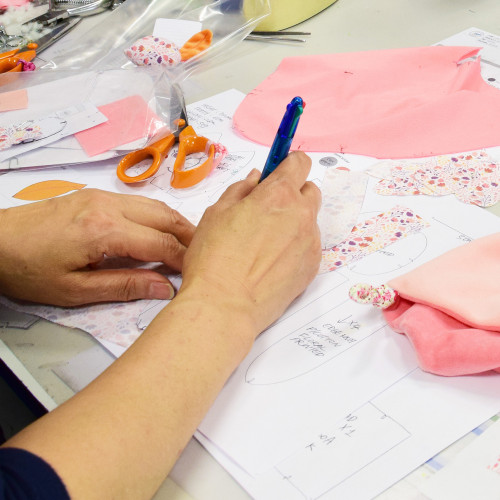 It's here, at the workshop, that prototypes and future samples are made. Our modellers work the shapes and the volumes to translate with accuracy the drawing of the comfort blanket.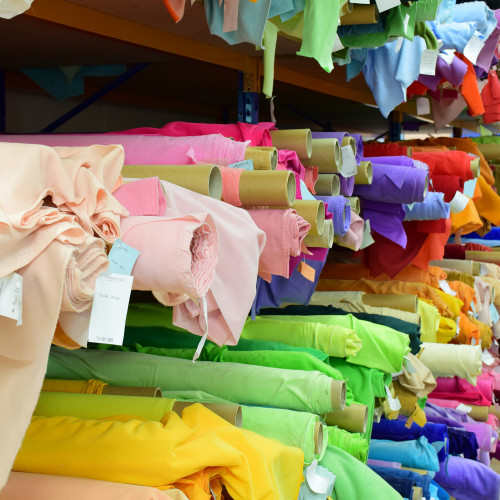 It's with a great atttention and respecting the requirements of the original concept that the fabric are chosen, to give to the confort blanket its entire personality.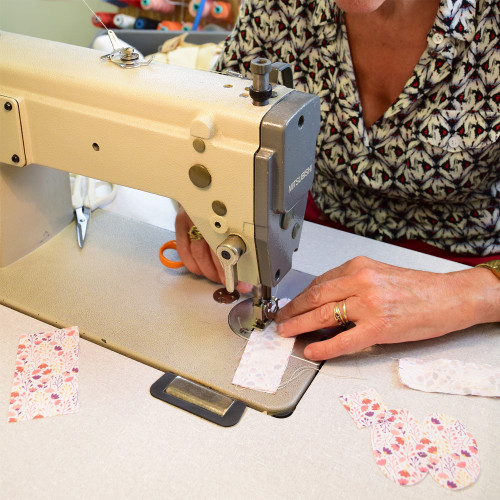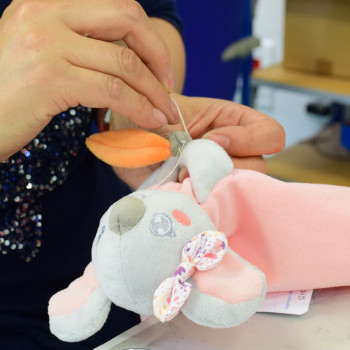 Sewing, stuffing, and finishing touches are the last steps made by hand with rigour and accuracy.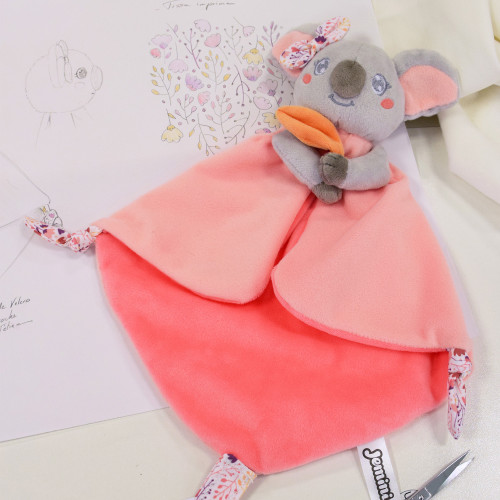 And then, after a few adjustments, the comfot blanket is born !