Disney Mickey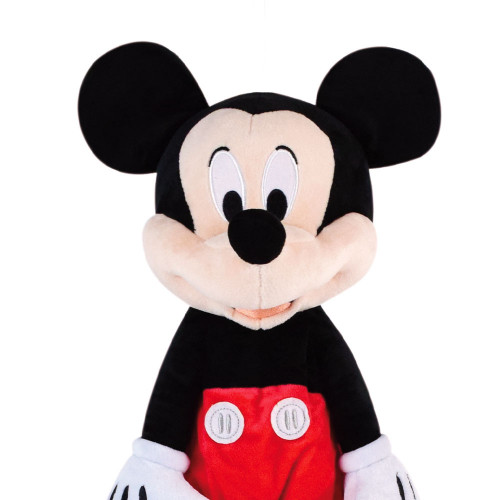 A large circle for the head, 2 smaller for the ears, it needs little things to mention Mickey.
Although, it's modern and iconic nowadays.
Imagined almost 90 years old, it doesn't last to touch us with his kindness and enthusiasm.
Timeless and universal, it doen't stop to enchant generations of fans: from the youngest to the oldest, from families to fashion-victims. MICKEY is a multi faceted character, and still a unique character.
Share the world of Mickey with our collection of children wooden furnitures. In order to complete the bedroom decoration, we offer a Disney club armchair as well as Disney night-lights.
For a tidy bedroom, our essential Disney plush pyjama bag, which can be also used as a sweet Mickey plush comforter.
Mickey world is completed by our Disney tableware range (plate, bowl, glass, and sport/aluminium bottle).
Finally, our essential back to school leather products, Mickey purse and pocket.
Mickey pyjama bag

Mickey lunch set

Mickey club armchair

Mickey sport/aluminium bottle

Mickey night-light

Mickey Purse